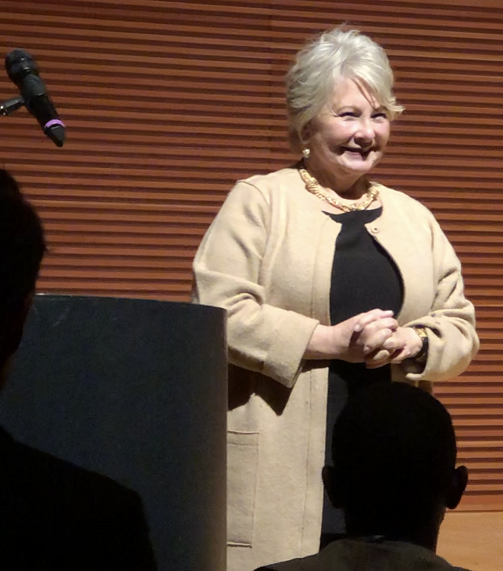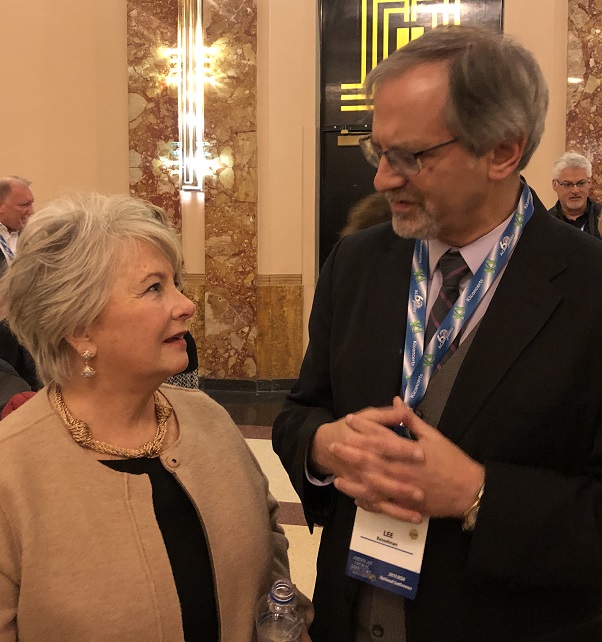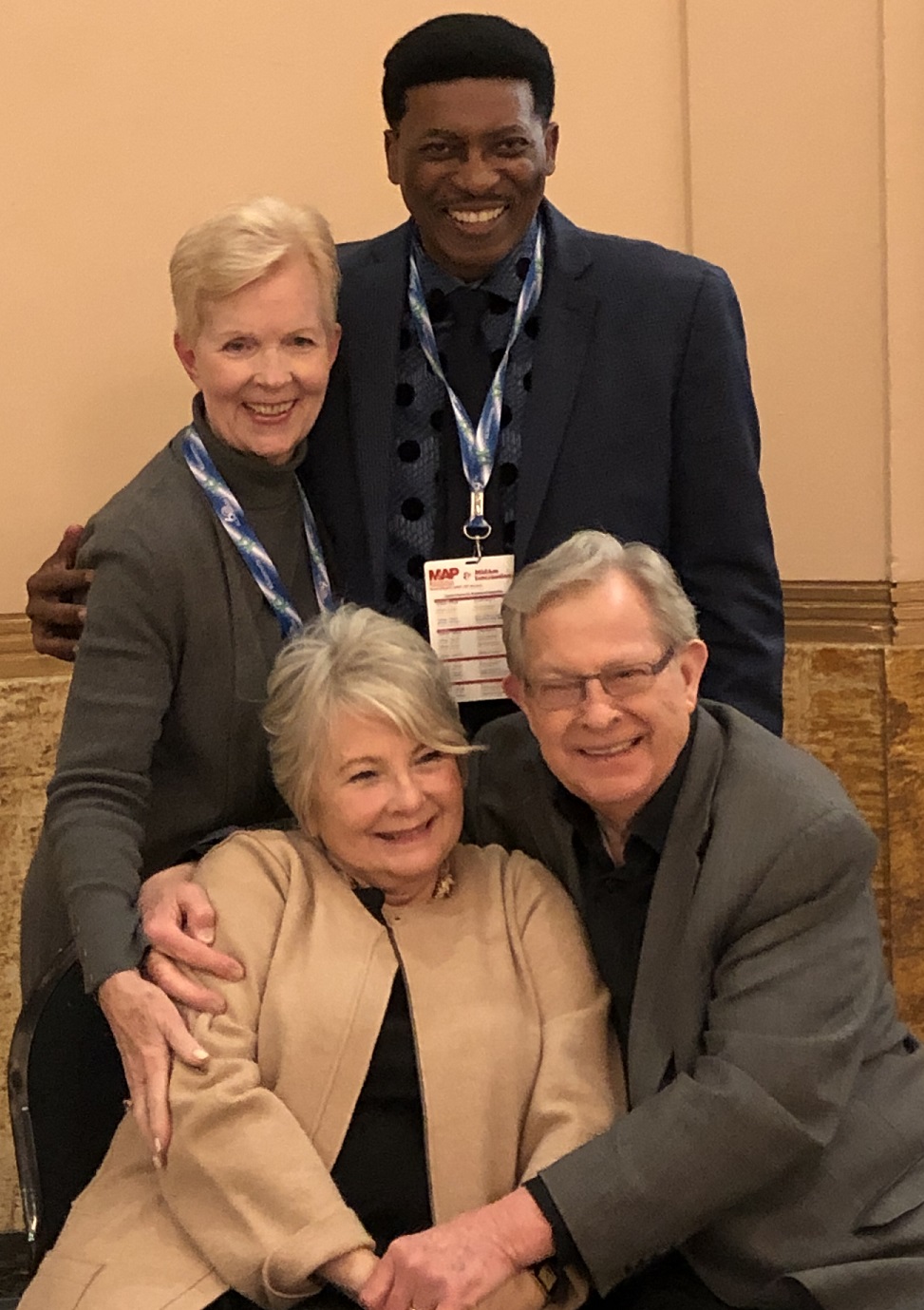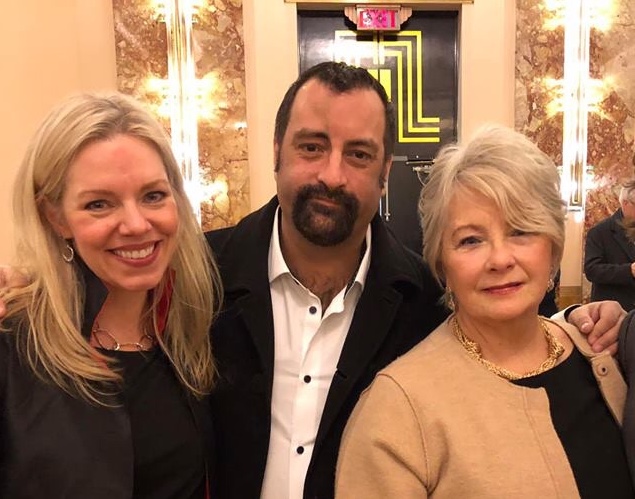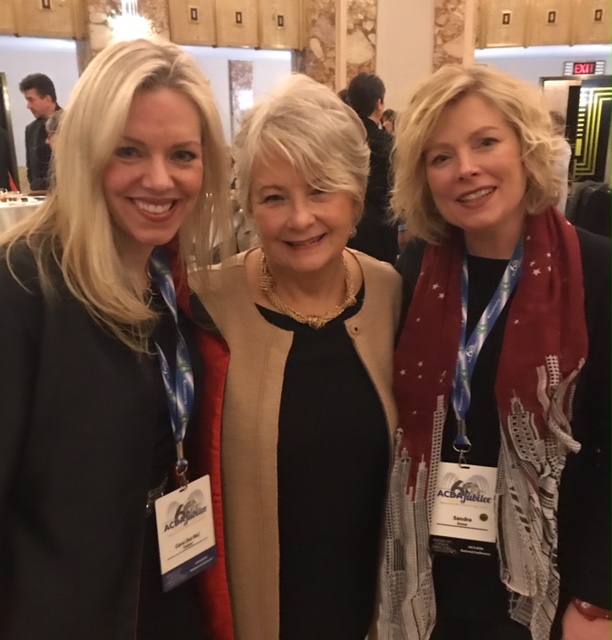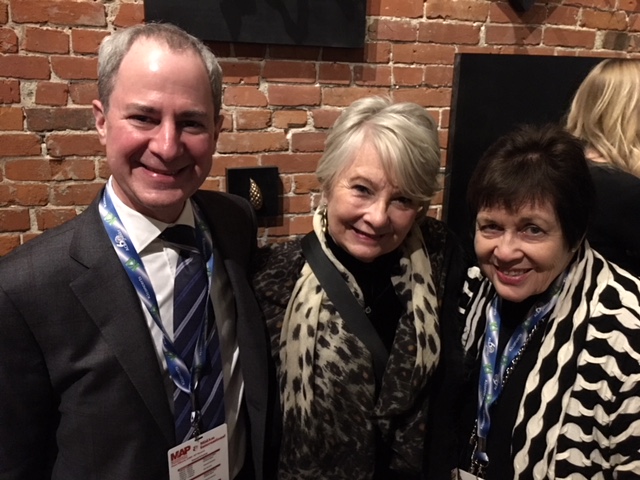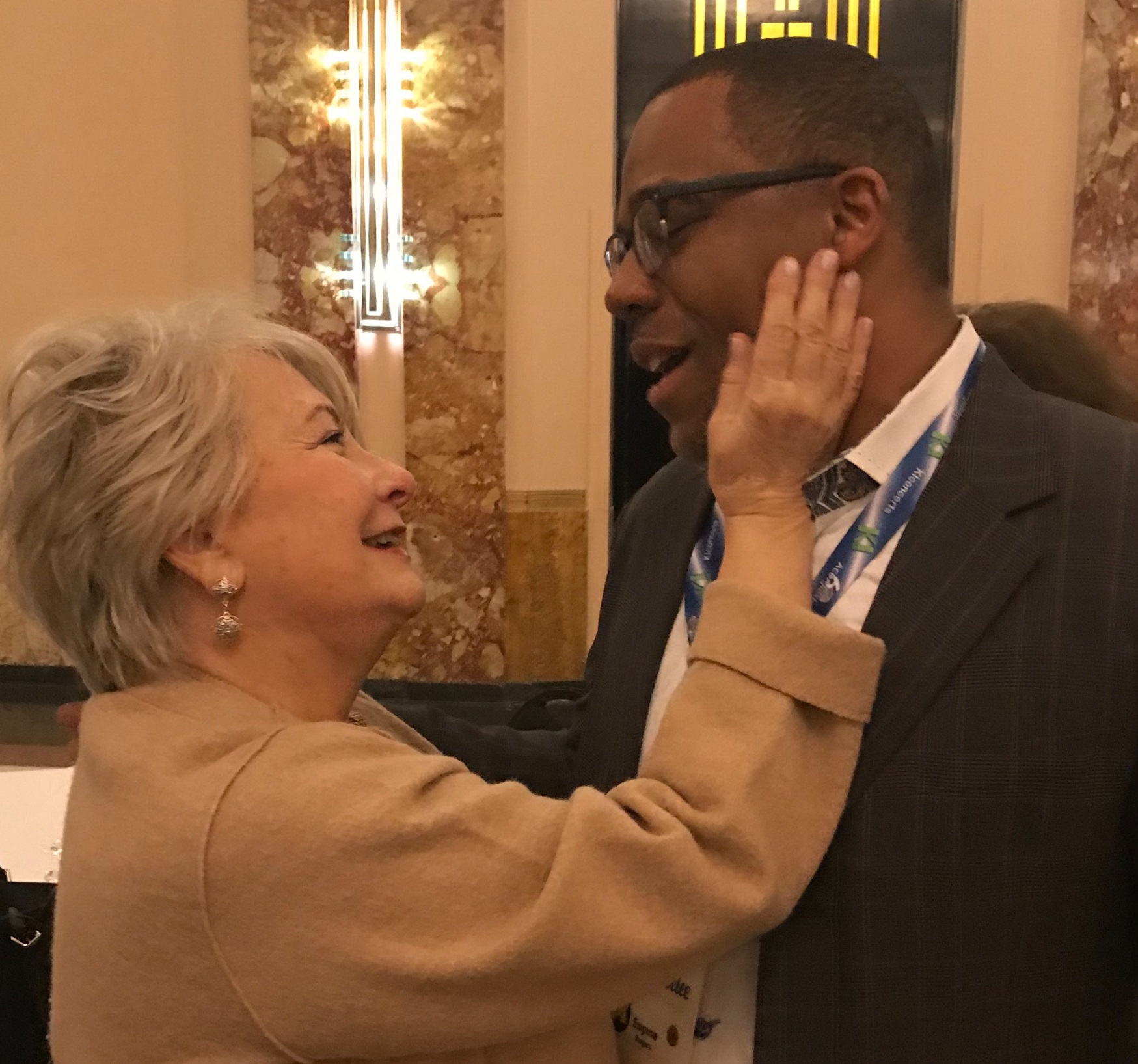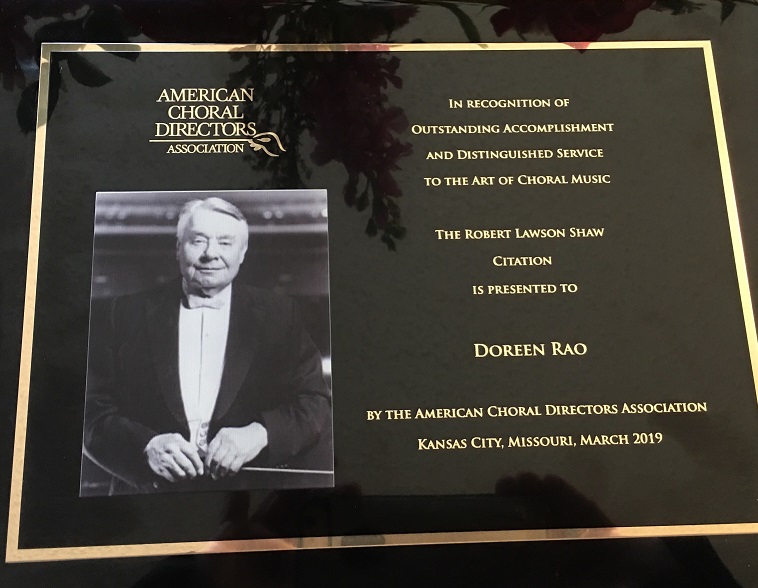 Recipient of the 2019 lifetime achievement award
Doreen Rao Awarded ACDA's Prestigious Robert Shaw Award
Dr. Doreen Rao has been named recipient of the 2019 Robert Shaw Choral Award, American Choral Directors Association's lifetime achievement award, which recognizes extraordinary contributions to the art of choral music.
Dedicated to the intersections of choral artistry and music education, Doreen Rao's career as conductor, choral teacher, university professor, symphonic chorus master, and author spans decades of enduring leadership. Her seminal work teaching children to sing spearheaded the profoundly important children's chorus movement in America. In a 1988 tribute to her by ACDA, the eminent conductor Robert Shaw wrote, "The world of choral music owes her special thanks. She is preparing our future."
Upon learning of the award, Rao reflected, "In the footsteps of my beloved university teachers Harold Decker and Colleen Kirk, and in the spirit of my brilliant mentors Margaret Hillis and Robert Shaw, I realize now more than ever before the essential value of musical lineage."
During her pioneering career Rao founded and chaired the ACDA National Committee for Children's Choirs; she organized the inaugural ACDA National Honors Choir; she established and edited Choral Journal's first focus issue; and she served as the first subject of ACDA's video publication, On Location with Doreen Rao and The Glen Ellyn Children's Chorus. In 1986 Rao created Boosey & Hawkes' award-winning choral series featuring a new generation of American and Canadian composers writing for young choirs.
During Rao's long association with the Chicago Symphony Orchestra and Chorus, she prepared the Glen Ellyn Children's Chorus for concerts and recorded performances, winning four Grammy Awards and a Grand Prix du Disque with Sir George Solti, Margaret Hillis, Claudio Abbado, and James Levine. During Rao's twenty-two year tenure as Director of Choral Programs at the University of Toronto, she regularly conducted the University Symphony Orchestra in a wide range of choral masterworks. She founded the award-winning MacMillan Singers and collaborated regularly with the Toronto Symphony Orchestra. Rao holds the Elmer Iseler Chair in Conducting and is Professor Emeritus at the University of Toronto.
Rao is a member of the Zen Peacemakers Order and the author of Circle of Sound Voice Education, a book that serves as the philosophical and practical foundation for her mindfulness approach to conducting and choral teaching. In 2012, she returned home to Chicago where she continues to conduct, write and mentor young artists in hopes of becoming what Carl Jung called "meaningfully useless."
Rao was selected by ACDA's Past Presidents Council from among numerous nominations received from ACDA members. Doreen Rao was presented with the 2019 Robert Shaw Award at the ACDA National Conference in Kansas City, MO, March 1, 2019.
ACDA Robert Shaw Award Acceptance Speech
Following the ACDA Jubilee Anniversary Concert premiere of Jake Runestad's A SILENCE HAUNTS ME, conducted by Lynda Hasseler, ACDA Executive Director Tim Sharp introduced Doreen Rao as the 2019 recipient of the Robert Shaw Choral Award, the Association's lifetime achievement award in recognition of her extraordinary contributions to the art of choral music. The edited transcript of Dr. Rao's acceptance speech follows here:
"I want to thank Linda Hasseler, her wonderful Capitol University Choir and especially Jake Runestad for his glorious composition, A Silence Haunts Me. Beautiful!
The sound of silence! is powerful indeed. For a minute I was thinking that perhaps this silence was homage to my first-year theory teacher at the University of Illinois. His name was John Cage!
I'm grateful to everyone here — to my dear friends and colleagues, and to the Association that has been such an important part of my life in choral music since I was an undergraduate student mentored by my teachers Harold Decker and Colleen Kirk – maybe some 50 years ago. (Oh, I hate saying that number).
Actually, ACDA is a family, and this notion of "family" reminds me of a poem written by my friend Kazuaki Tanahashi, a Japanese artist, poet and peace activist. The name of his poem is Encounters. It is a very short, Zen style poem in four verses. Here is the third verse:
Human to Human,
Forming a family in this world,
How rare, how precious!
For me, ACDA is "a family in this world" — a rare and precious family. A family that gives us space to explore, to contribute, to create beauty, and to be more of who we truly are — to be part of something much greater than ourselves alone.
In 1989, Robert Shaw heard my University of Toronto choir sing at a special event in Toronto. Shortly after this encounter, I got a call from Mr. Shaw inviting me to Atlanta to come into residence with the Atlanta Symphony Chorus to study, read scores and listen to rehearsals. As you can imagine, I was thrilled! And as I spent those months flying back and forth from Toronto to Atlanta, I began to understand Mr. Shaw's reticence for the accuracy and the exactness of pitch and time, intonation and phrasing. As time went on, I started to realize that Mr. Shaw's passion for the accuracy of pitch, time, intonation and phrasing was much more than just pitch, time, intonation and phrasing itself. I began to recognize these musical phenomena as qualities of life. I understood for the first time that what we do in the craft of our choral art is inextricably linked with life itself — with Being the music — with being human – with loving each other in this lifetime.
Our commitment to the beauty and meaning of pitch and time, intonation and phrasing is life giving. Perhaps in many ways, our lives depend on this quest.
In a world of great instability, and in a world of borders and boundaries, oppression and anxiety, the choral art is life-giving. I am deeply grateful to Mr. Shaw for his lifetime of demanding the right notes at the right time – because among many things, this pursuit saves us. I like to think of singing and choral music as the ultimate anti-terrorism.
I'd like to thank ACDA again, and I will close with some favorite words of Rumi. In the final verse of his poem Where Everything Is Music, Rumi says:
Stop the words now,
Open the window at the center of your chest
And let the spirits fly in and out.
And as you continue your lives in the art of choral music, may the spirits always fly in and out, both in sounds and in silence. Thank you.